DOMINION DERBY GIRLS
AD CAMPAIGN
This ad campaign was created for the roller derby team, Dominion Derby Girls. Interested skaters will learn how to play the sport during a three month skater intake program, also known as "Fresh Meat".

The team color is teal and our uniforms also include black and white accents. The colors and shapes in the ads are directly inspired by the team's All Stars uniform. The triangular shapes were included so that the 1-color ad would also match the same design language, even without the signature teal. The typeface used is Pulpo Rus. Different weights were used for the font: 75pt for the tagline and 100pt for all of the informational text.

The speciality item created is a tank top, something that not only would make a good merch item at bouts but would be nice to give to new skaters. Just like the other ads it includes the same tagline, shapes, and teal color. The front of the shirt has a traditional black background with the team logo and the back of the shirt is teal with the new tagline - a way to also reference how their uniforms are reversible. The triangle shape goes from the front of the shirt to the back to initiate the color change. Design guidelines set by the apparel website Spring were used to design the all-over print mockup.
HAND DRAWN ANIMATION
MADE IN TOONSQUID FOR iPAD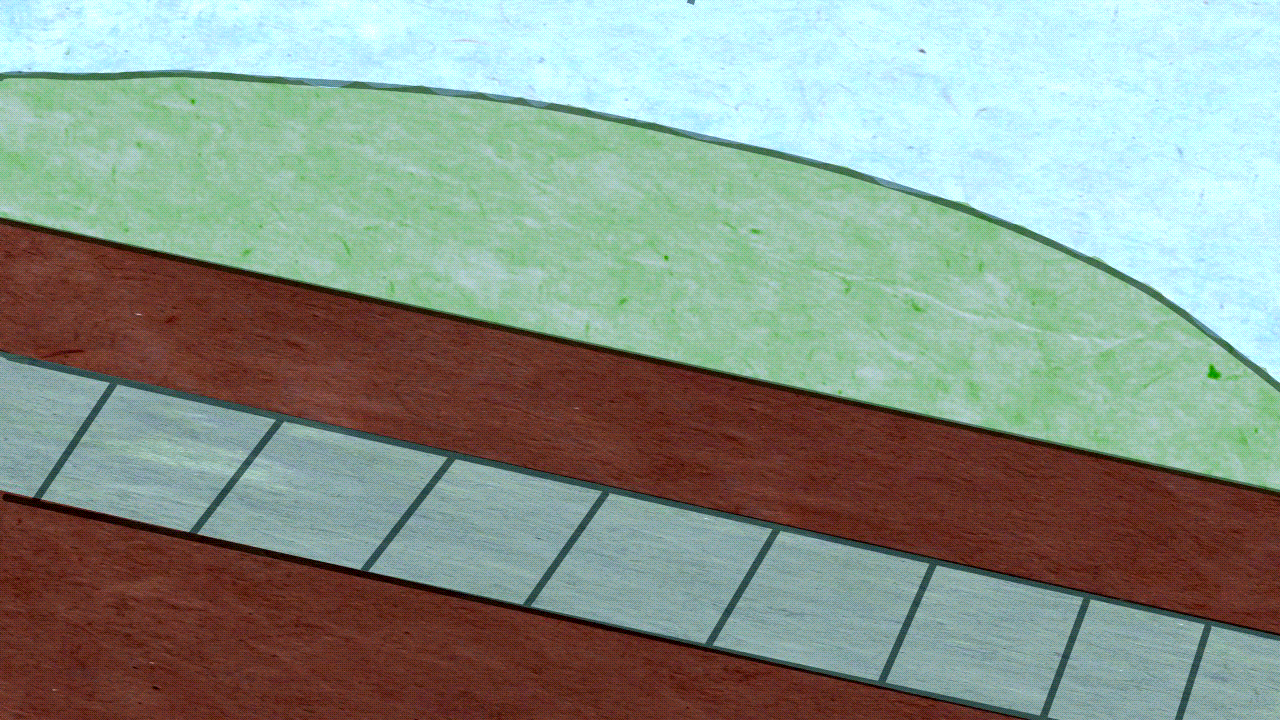 These are all hand drawn animations created using the program ToonSquid for iOS. The goal was to create a series of self-portrait cartoons in a signature style.
MOTION GRAPHICS
MADE IN ADOBE AFTER EFFECTS
MAGAZINE SPREAD
MOCK UP MADE USING ADOBE INDESIGN

This is a mock spread created using an article found on The Great Discontent. My goal was to create a three page spread with a cohesive design language that also tied in with the theme of the piece. I was inspired by the negatives taken by the featured photographer, so I used a dark gray and white color scheme with a pop of magenta based on her signature lip color. The audience would be readers of the magazine's "Emergence" issue.
POSTERS
MADE IN ADOBE ILLUSTRATOR